Specifications

 Compatible


 Cs5 or upper required


 Up to 16 photos/videos


 Instructions file included


 Created in full HD 1920×1080


 Size : 80mb
Template informations
Silver Squares is designed for Adobe After Effects
Compatible After Effects Cs5, Cs5.5, Cs6, all Creative Cloud versions
The project is very easy to be customized
16 places for your medias, 2 texts and 1 logo
ReadMe.pdf with instructions included
You don't need any plugin.
Price
$35.00 (extended license)
YouTube, TV Commercial, website


This template is part of our
High Tech Bundle
Click here to view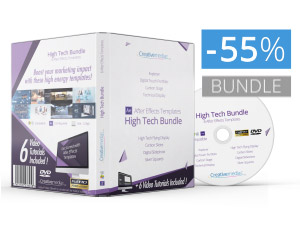 Designed for Adobe After Effects
Free Trial
Get access to the full version of the latest
release of Adobe After Effects for a limited time.
Video Tutorials
Create incredible motion graphics
and visual effects faster than ever.
Featured After Effects Templates