" Very useful and beautiful work! Well done! "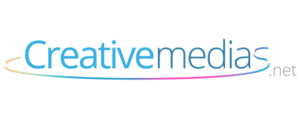 12000+ sales and 600+ ratings
Dr Constantino Mendieta – Board Certified Plastic Surgeon
I am Dr Constantino Mendieta, a board certified surgeon practicing in Miami, Florida. I have the privilege of lecturing all over the world and I am always looking to present what others have never seen. I search the internet constantly for unique presentation ideas and styles. I found Florian (Creativemedias founder) through the internet and after many months of researching he was the one chose. His work is unique, amazing, intriguing and in short spectacular. I love his creativity and he is extremely talented. I would routinely have a concept in mind but could not fully develop it in my vision, I would turn it over to Florian as a broad concept and he would take it to the next level and deliver quickly and with amazing results. It has been an incredible experience ; he has delivered way beyond what I asked for. His turnover time is incredible and always delivers way beyond what I expected with excellent pricing (well worth the money). I have been presenting in front of plastic surgery physicians (touch aesthetic crowed) and his work always wows my audience by far the best presentations in the industry. Without a doubt Florian is the man. I highly recommend him and I do not go anywhere else for my presentations.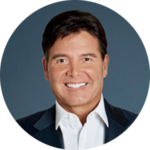 Dr Constantino Mendieta
https://www.buttsbymendieta.com/
"This is actually one of the better Mosaic openers."
"Bought it! Love it! Sorry to ask dumb questions, but I think I was having a "flash" back! Yes, fully editable on timeline, very, very nice project. Thank you!!!"
"Outstanding Template! Easy to Navigate! Designer is very prompt should you have any questions."
"Nice work and patient and immediate support. Really professional. Thanks a lot"
"Great little animation and not too difficult to customise even with no After Effects experience"
"Downloaded, added the clips really easily straight into the placeholder sequences – took less than an hour to render on a fairly standard spec Dell desktop (8GB RAM), perfect quality, great intro to a client video.
Couldn't have been easier or smoother. Thanks very much – great piece of work."
"Very useful and beautiful work ! Well done!"
"Bought it! Love it! Fully editable on timeline, very, very nice project. Thank you!!!"
"Great customer support 5 thumbs up, very easy to work with the file!!!!"
"I like the graphics and the way those images change from one to another. Good work! "
"This was one of the finest, best organized and easily understood AE projects I have ever seen! The technique for building the Laptop was elegant and beautiful! I was easily able to change the length and the laptop animation to suit my needs. VERY GOOD!"
"Hi Florian, I recently purchased your "stylish orbs" AE template from Revostock and love it! I did a rough edit of how I intend to use it here: https://youtu.be/yFI3s3H85bo (Please excuse that the logo is too small…I'm working on a new one) [...] Thanks and great templates!
"Hi Florian, great Job on the AE template. I bought one yesterday and had a lot of fun using it. [...] Thanks!"
"Hi Florian [...] thank you so much & your template is good. Keep up the good work. Cheers"