Final Cut Pro X
With an intuitive new design and revolutionary timeline features, Final Cut Pro X
accelerates post-production. So editors can create at the speed of thought.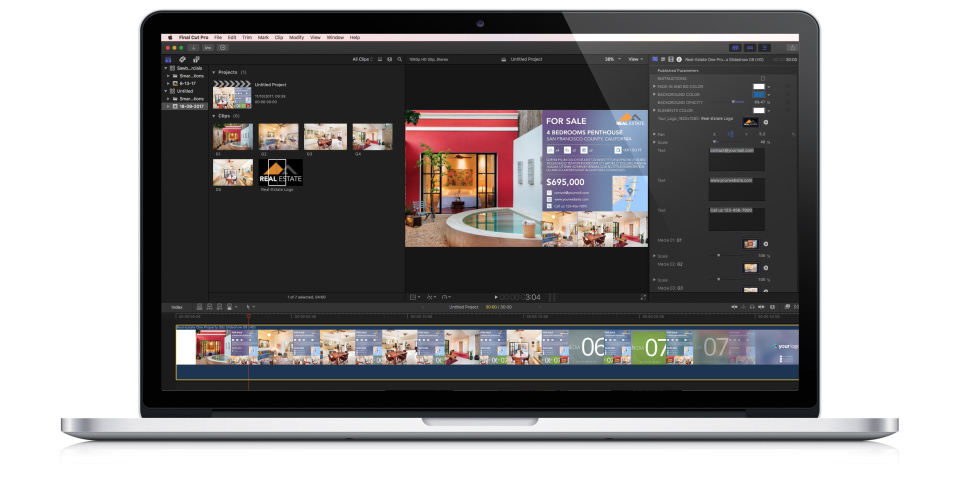 Free Trial
If you're using a previous version of the
Final Cut Pro trial, you'll be able to use
this version free for an additional 30 days.
Purchase
Final Cut Pro X is the fastest and easiest way
to start making movies. You will improve the look
of your videos with advanced editing tools.
Final Cut Pro X Video Tutorials
With these quick tutorials, learn how to edit our templates with Final Cut Pro X