Create stunning video displays for Real Estate digital signage!
Specifications

 Compatible


 Cs4 or upper required


 Add 37 footage


 Instructions file included


 Created in Full HD 1920×1080


 Size : 16mb
Template informations
Real-Estate 1min Slideshow 11 is designed for Adobe After Effects
Compatible After Effects Cs4, Cs5, Cs5.5, Cs6, all Creative Cloud versions
Full HD 1920×1080 resolution
37 places to add your pictures or videos, 32 texts and 1 agent picture
You can change colors in one click with 3 pre-made parameters
Easily customize icons with 12 icons included
ReadMe.pdf included
You don't need any plugin.
Font is free for commercial use, link is included
 Music is included
Price
$45.00 (extended license)
YouTube, TV Commercial, website


This template is part of our
Real-Estate Multi Properties
Slideshows Bundle
Click here to view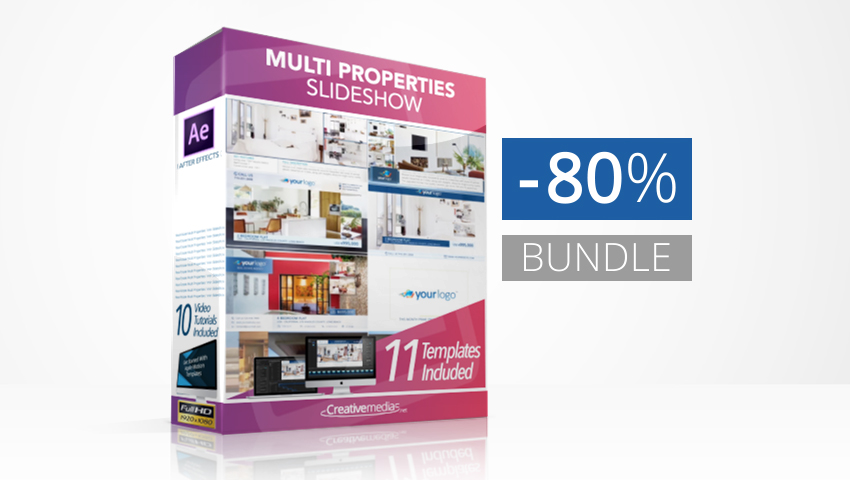 This template is part of our
Real-Estate Complete
Collection Bundle
Click here to view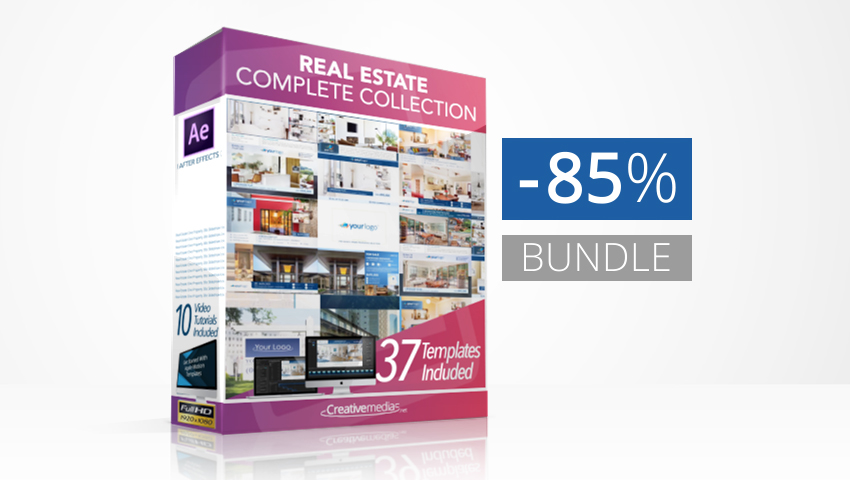 Designed for Adobe After Effects
Free Trial
Get access to the full version of the latest
release of Adobe After Effects for a limited time.
Video Tutorials
Create incredible motion graphics
and visual effects faster than ever.
Featured After Effects Templates